Welcome to the I Don't Want To Be Hive Queen Wiki!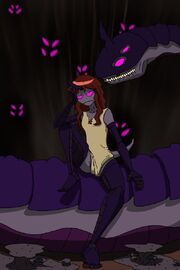 I don't want to be the Hive Queen is a story by ValetheHowl available on Royal Road
Synopsis

[

]
Marcus is a young man that had a very bad day at work.
First, he had a horrible customer during his shift. Then he got fired by his boss. And after that, he got shot to death during a robbery.
And to top it all of, he awakened with the body of a weak and strange creature in a fantasy world full of deadly monsters.
And that's just Monday!
Now Marcus will have to find a way to survive as a Vex Queen, but to do so his bravery and determination are not enough. He needs to build a hive that will protect him, as it won't be just monsters that he'll have to face...
Important Articles

[

]